Hydra-Rester - Hangsell
The Sioux Chief Hydra-Rester (15-20mm) is available in 'A' size and is ideal for general applications. Arrestors suitable for washing machines and dishwashers are available in a copper or chrome finish.
The Hydra-Rester 'A' size is ideal for installation on supply lines to washing machines, electronic and clockwork garden water timers, dishwashers and all general domestic and commercial appliances likely to cause water hammer.
7000
15mm Hydra-Rester (Size A)
7008
15mm Conetite Tee (Size A)
7010
20mm Washing Machine/Dishwasher – Chrome (Size A)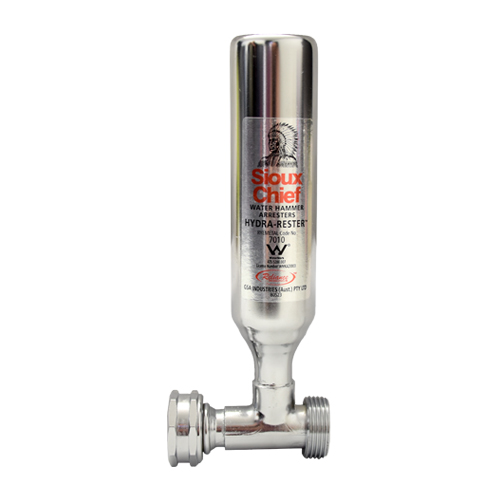 related products
Mini-Rester – Hangsell
20200929101618
Hydra-Rester – Boxed
20200929095716