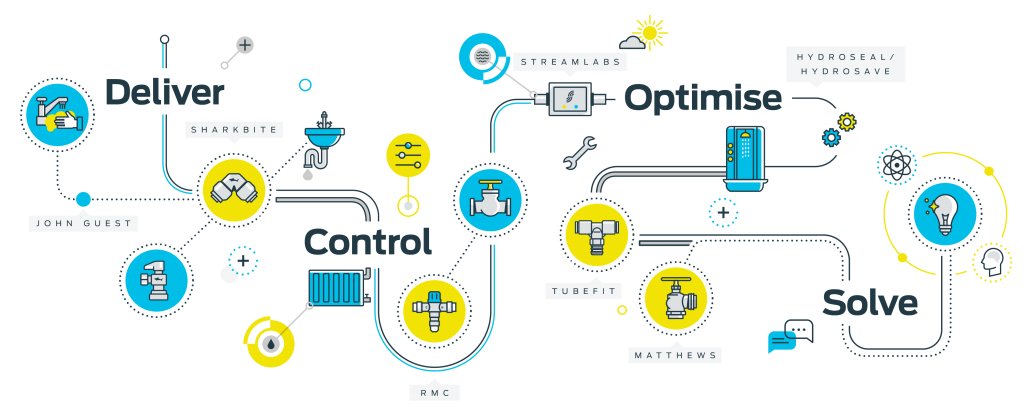 RWC's powerful family of brands equip customers with a range of products and solutions to deliver, control, optimise and solve in simple, more efficient and safer ways every single day.
Deliver
Leading the way with the SharkBite® push-to-connect plumbing system and the John Guest range of fittings for specialist industries, RWC's innovative technologies deliver high performance, time-saving solutions for plumbing and heating.
Control
World leaders with over 70 years of experience in Water Control Valves, RWC's core range of RMC Valves offer reliable and precise control of water flow and safety for the built environment.
Optimise
From stopping leaking taps with our HydroSeal and HydroSave ranges, to the future of home water monitoring with StreamLabes. RWC's smart technology helps to optimise the performance and energy efficiency of water and heating systems.
Solve
Your Industry, your fit! RWC has intelligent solutions that solve challenges for specialist industries through TubeFit and Matthews Fire Alarm, transforming the movement of fluids, air, data, as well as water purification and filtration.